Hello!
Thank you for visiting my website! Here you can find information on a wide range of legal matters.
Sometimes people are facing problems and issues which are difficult or impossible to solve without the help of a qualified lawyer.
About me:
My name is Savvas Zannetos, I am an Attorney at Law, member of the Bar Association  in Rethymno Crete, Lawyer's identification number 94.  Although I am based in Rethymno, I am qualified to practise throughout Greece and I have more than 24 years' experience in the legal profession.
I was born in 1965 in Ammohostos Cyprus. In 1992 I graduated from the Law School of the University of Athens. I started work as a private attorney in the town of Rethymno in 1992. For several years I taught principles of law in schools in Rethymno and at the local Police Academy.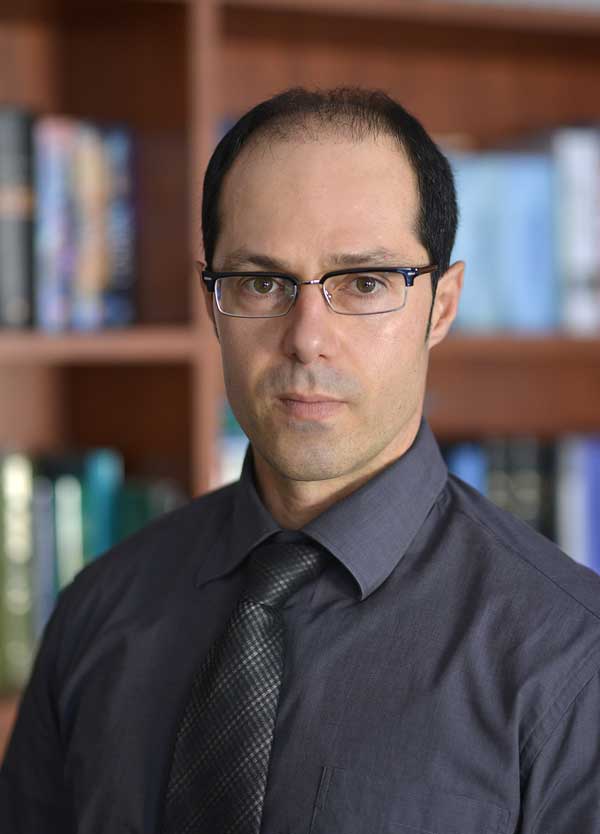 The main scope of my activities:
REAL ESTATE TRANSACTIONS
Before proceeding in a purchase, in order to avoid the risk of arising problems , it is most important to hire an Attorney so he/she can help and advise you regarding  legal matters, who is perfectly familiar with all the process details of the purchase. For those reasons we suggest that you use the services of our office.
Find out about all the services our office provides.
IMIGRATION LAW
Migration law for non EU citizens.
How to visit Greece without getting an entry visa each time? How to stay in Greece live and work? What can do those whose residence permit has expired or those who bought a property in Greece and need a residence permit? How to obtain Greek citizenship?
Obtain a residence permit in Greece – live in Greece without a visa and travel to all Schengen countries!
CIVIL LAW
Our law firm offers advice and consultation in civil cases – the most frequently requested kind of legal services. This is due to a wide range of cases that fall under the definition of "civil procedure". Every day, hundreds of cases are considered by the courts – from disputes related to compensation for damage caused by an accident, to complex processes for the recovery of debts in civil law transactions.
FAMILY LAW
Our law firm has many years of successful expertise in the area of Family Law. Marriage and family disputes (Divorce matters, Partition of property, Alimony), drawing up Cohabitation agreements, Bastardy Proceedings, Paternity suit, Actio de Communi Divindundo and much more. We can answer your questions and represent you, if needed, in these matters.
CONTRACT LAW
Perfectly composed, from a legal point of view, the contract – this is the most effective way to protect the legitimate rights and interests of the parties in the event of a dispute, both in pre-trial and court so you will avoid further problems. The procedure of drafting the contract demands deep legal  knowledge, years of dealing with the subject and great attention.
Trust a specialist!
CRIMINAL LAW
Since the beginning of my legal firm establishment, my law firm specializes in handling this difficult category of cases and has considerable experience and success in it. The purpose of my work is to provide the Accused with the maximum way to improve his or her position, having intentionally or unintentionally violated the law. We undertake the Criminal Cases from the beginning and lead them to the end.
COURT CASES
In accordance with the procedural law, the parties have the right to defend their rights and interests in court, both independently and through the involvement of the Legal representative (Attorney). However, the complexity and intricacy of the legal system and the Law makes the presence of an Attorney absolutely necessary.
COMMERCIAL LAW
Commercial law in Greece is part of the civil law and is designed to regulate commercial activity. It includes the rules of law relating to trade and traders. Commercial law includes matters such as opening and closing a company of all kinds, commercial contracts, bankruptcy law, bank cheques and more.
.
TRANSLATION AND CERTIFICATION OF DOCUMENTS
Our office provides translation and certification of copies in Greek language from  Russian, Ukrainian, English and French language (and vice versa). We also provide our services for translation from Greek to English, English to Greek, English to Russian  for business meetings and consultations.
Lawyer Savvas Zannetos guarantees confidentiality and a full range of services at your request.
If you plan on purchasing property in Greece, we highly recommend you contact EMC2 Prorerty.
Why my office?
professionalism
owning the problem
integrity
efficiency
more than 20 years of experience in the field of legal interpretation and understanding
deal and consider with any problem that people have individually.
To solve any problem or have a consultation you can contact my office and me personally by phone or place your question via e-mail. We will arrange an appointment with you, discuss your problem in detail and we finally provide you the best legal advice for it.
For those who do not live in Greece they can have the consultation on Skype.
Fluent in English with a good command of written and spoken Russian and French.
Legal advice comes with the certainty and guarantee of full confidentiality and attorney-client privilege.
For more information about our services please get in contact by whatever means is more convenient to you: